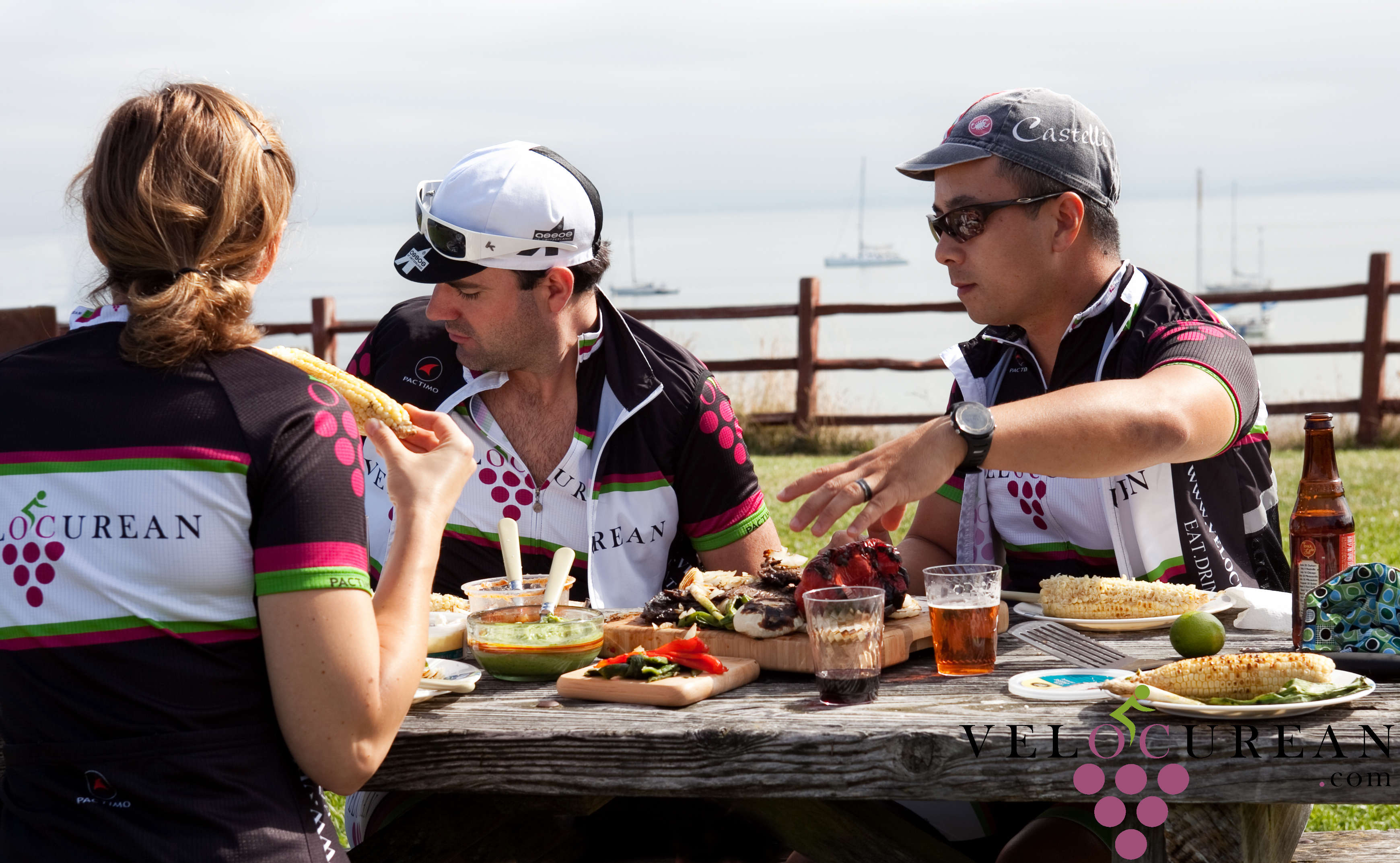 Destinations
Destination: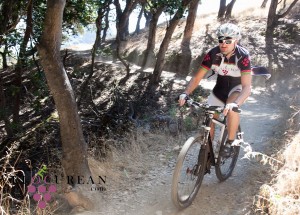 China Camp Sate Park
899 North San Pedro Road
San Rafael, California 94903

GPS Coordinates:
Latitude: 38.0144
Longitude: -122.46
Elevation: 26 feet


China Camp State Park is gently nestled in the southwest shore of San Pablo Bay about three miles from downtown San Rafael in majestic Marin County: mountain biking central. Escape to here from the cold layers of fog in San Francisco by driving a quick thirty minutes north over the Golden Gate Bridge to enjoy China Camp's sunny beaches, well-maintained picnic areas, and top-notch hiking and mountain biking trails. Many of the trails are a perfect blend of short sections of sundrenched fields that run into beautiful canopies of trees traversing through wide open double tracks, technical single tracks, rock gardens, gullies and switchbacks. What more can a rider really ask for?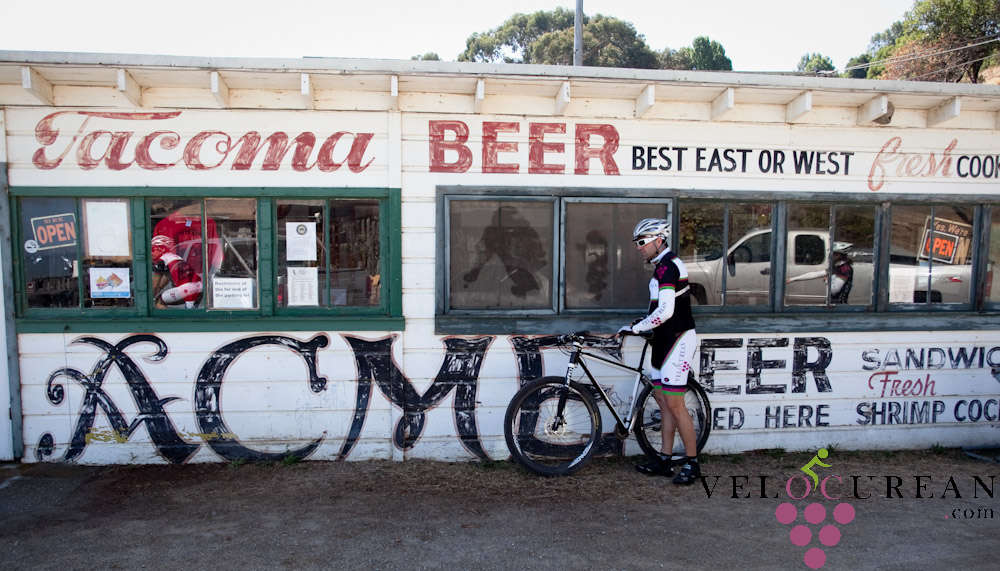 The park has gone through many cultural changes since Sir Francis Drake first encountered the Miwok Indians who peacefully inhabited the region. Over the next few centuries, different groups enjoyed the park. In the 1860s, Chinese immigrants found solace in this area, calling it Point San Pedro, after failing to find success in mining for gold. Many of these residents were from the city of Canton in the maritime province of Kwantung, China. Recognizing the fishing potential of this area, these success-driven people cast nets for shrimp and were rewarded for their perseverance with an abundance of sweet crustaceans. They elected to camp out here and follow their dreams of wealth in the land of golden opportunity. To this day, the area is known as China Camp. In fact, the old village is passionately maintained by Frank Quan, a descendant of one of the early settlers, who still runs a fishing business as well as the little café serving freshly caught shrimp.
Velocurean Lifestyle: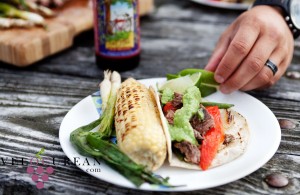 Ride – Shoreline Trail
Food – Grilled Marinated Flank Steak Tacos
Drink – New Belgium Brewing "Fat Tire"
Clif Family Winery Cabernet "Pouch"
Social – Four Friends Barbequing at "Rat Rock Cove"


Although it was a cold, foggy morning in San Francisco, we knew that we would be embraced by the warm California sun along the trails at China Camp. We packed up the bikes: a Specialized Stumpjumper for Sherry, a Specialized Epic for Kevin and a custom Independent Fabrication for myself , generously provided by Studio Velo Bicycle shop in Mill Valley for the day. Then we packed up the cooler with a marinated flank steak, handmade tortillas, ciabatta bread, bell peppers, red onion, green onion, corn on the cob, fresh salsa, avocado-cilantro spread, Fat Tire beers, Clif Family Winery Cabernet Sauvignon Pouch and other miscellaneous goodies. Our supplies prepared, we headed out to experience life, Velocurean style!


We parked at China Camp Point and absorbed the view of the tranquil backdrop of sailboats bobbing in the serene bay in front of us, the lush green field of Rat Rock Cove picnic area to the left, and historic China Camp Village to the right with its old huts, stores and boats dating back more than a century. In a world polluted by instant gratification full of fast food, drive-thrus, instant coffee, high-speed travel and Internet, it felt amazingly refreshing to escape the narcissistic society of the concrete jungle and slip in to the bliss and simplicity of the woods to slow down, breathe the fresh air and play!


Our good friend, Jhoric DeGuzman, joined us with his beautifully and meticulously handcrafted Sycip Hardtail. We zipped up our Velocurean jerseys, hopped on the bikes and followed Jhoric to Shoreline Trail, which was only about 100 yards up the road. We were immediately welcomed by tree-covered, rolling and meandering double track. Today was a cruising day. We were looking for a sweet stroll through the park to simply escape and enjoy life for a few hours. This trail proved to be just the medicine. In these early hours we were met by only a small number of other cyclists and hikers. We were all patient and courteous with each other and allowed one another to pass safely as we exchanged pleasantries. We were all grinning as we had this one thing in common: we were happy. As we traversed Shoreline Trail we would shoot in and out of the natural canopy of trees and through beautiful rays of light that would penetrate the covering like warm fingers of God. The path would periodically open up, revealing amazing vistas of San Pablo Bay. It was futile to resist smiling and laughing along the way. We could feel our bodies rejuvenating. This was just the fuel needed to recharge the batteries of life. Get on a mountain bike and feel like a kid again!


We had no idea how fast, how far or how long we had ridden, nor did we care, for living Velocurean is about enjoying life, each other, the bike, food and drink. It was now time for us to experience fellowship, to replenish our souls and refuel the body with conversation and barbecue. We blasted back to Rat Rock Cove kicking up dirt and rocks along the way with one thing in mind – steak, baby!


Back at the picnic area, we fired up the coals, popped a few bottles of Fat Tire and poured some chilled Clif Family Winery Cabernet Sauvignon. We reminisced about the ride with excitement, laughter and contentment. Jhoric shared a few select stories recounting amazing days on China Camp's selection of expert level single track and rock gardens that few visitors know exist. He has invited us to come back and guide us through these secret gardens. I think this is the only way any one finds these trails; invitation only. I just hope we don't need to be blindfolded!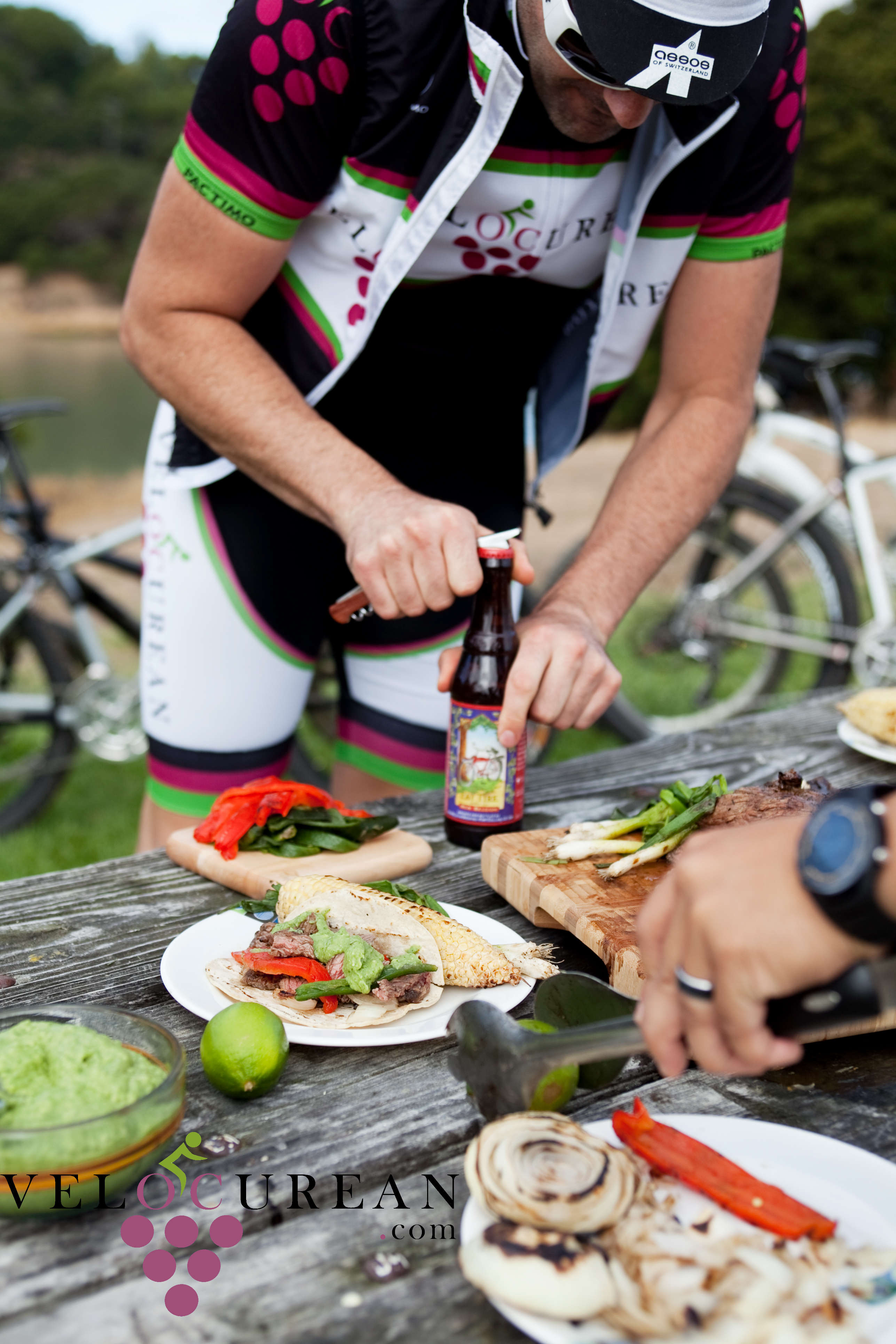 We started conjuring up ideas for our next adventures like mad scientists, talking about plans for Mt. Tam, Pt. Reyes and the Golden Gate Park. We talked about friends, family, food and drink as we created new impressions while taking in the fresh air infused with the scents of marinated flank steak, bell peppers, red and green onions and corn on the cob as they were searing on the grill. A magical moment in life that was so simple and so pure.
We all sat at the picnic table and built our tacos and sandwiches oblivious to the pressures of the world outside the park. As we bit in to our creations, all conversations ceased and were replaced by moans and groans of gastronomic delight. This was the ultimate proof that when you play hard and eat well, your body and mind will be pleased and recharged. Today, memories were made, relationships grew stronger and the essence of life was experienced. So go on, get on a bike and enjoy this time we have on this amazing planet.
Eat. Drink. Ride. Live Velocurean!
Written By – Joshua Seaman
Photos By – Sherry Heck Photography
Special Thanks To:
Guest Rider – Jhoric DeGuzman
Bike Supplier – Studio Velo Mill Valley
Recipe:
(click here – Fat Tire Marinated Flank Steak Tacos)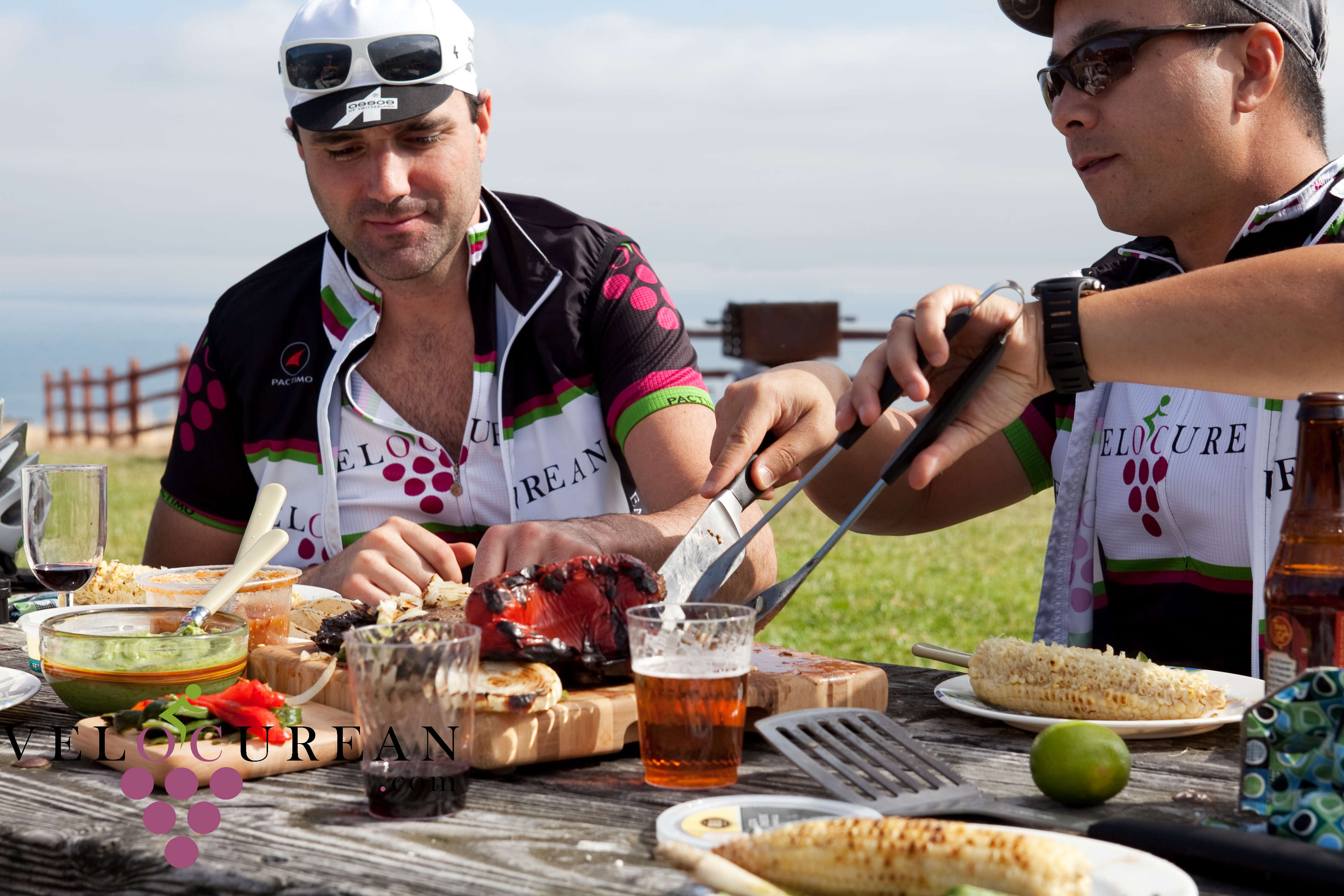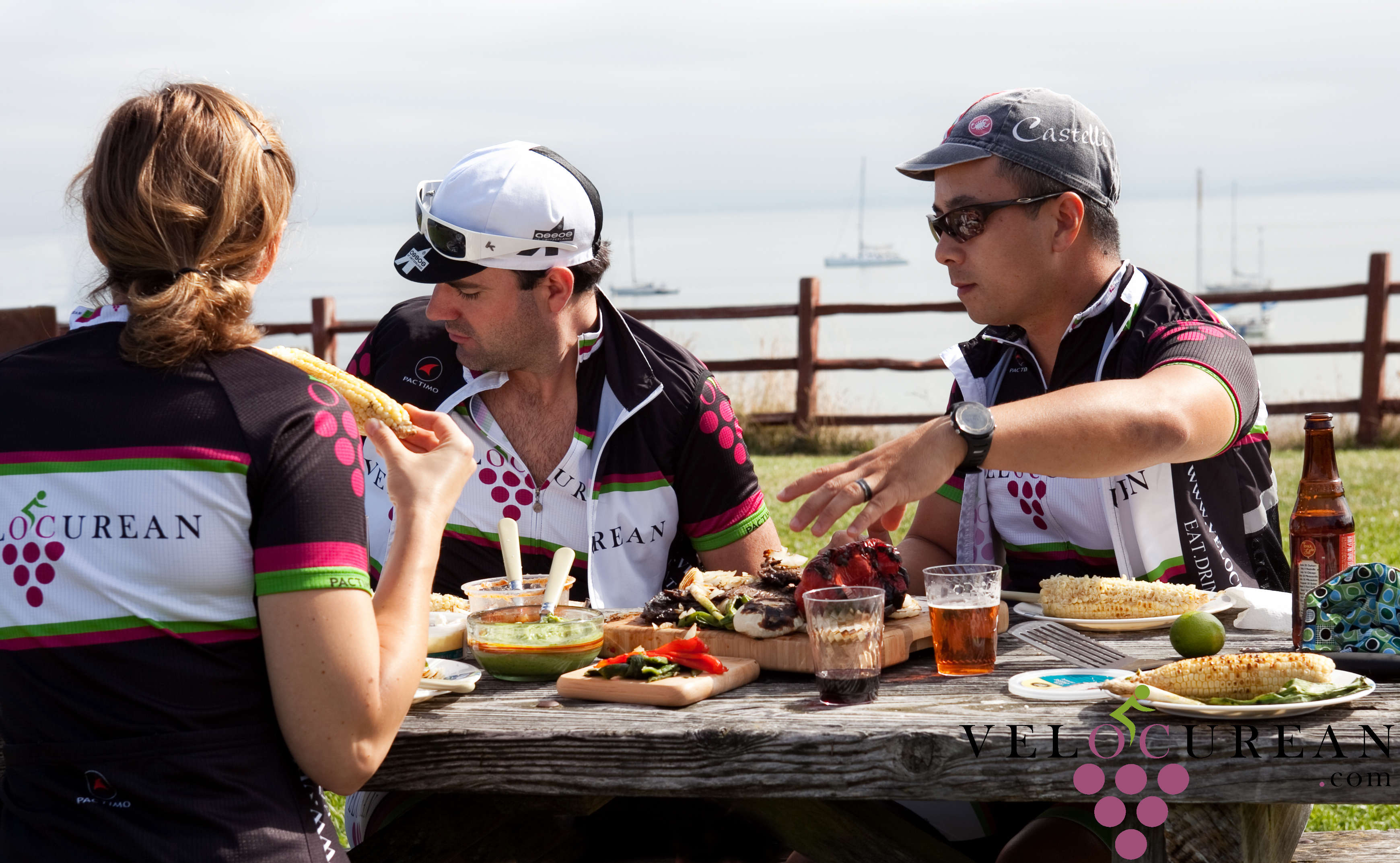 Look In The Mirror
And Make A Choice
Ride Hard And Prosper…
Live Velocurean!