What's "Velocurean?"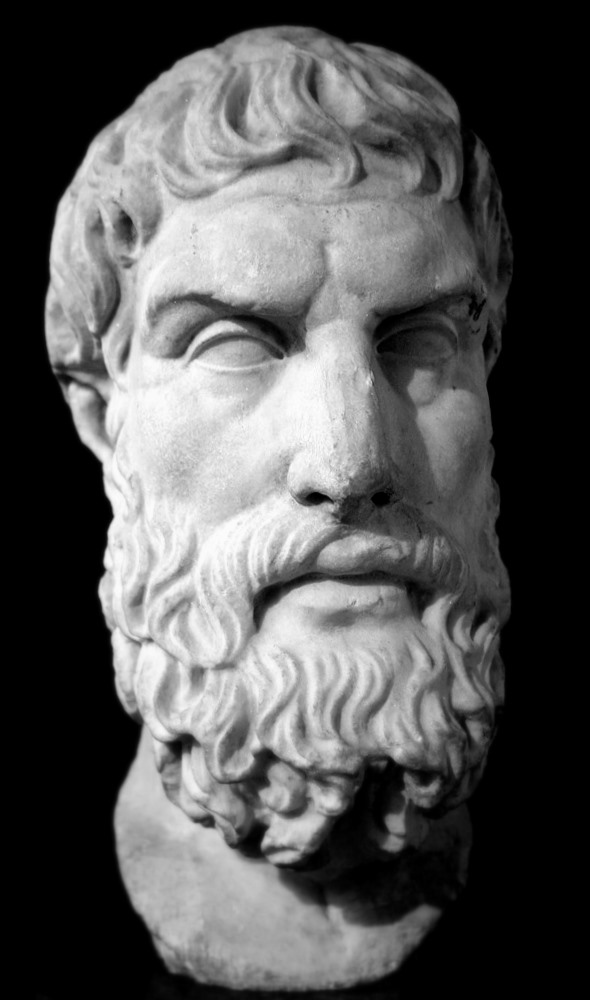 Velocurean – (ve-lō-kyur-ē-ən)
Function: noun, adjective, adverb
Etymology: velo (bicycle – Fr) epicurean
Date: 2007
One who loves cycling and the finer aspects of food and drink.
Click here to find out why, whether or not you ride, you are Velocurean!
Epicurus – ( e-pi-ˈkyur-əs)
An ancient Greek philosopher who believed in attaining a happy, tranquil, self-sufficient life surrounded by friends.
(Photo public domain via Wikipedia)
Velocureanism – (ve-lō-kyur-ē-ən- i-zəm)
Function: noun
Date: 2007
A system of philosophy based chiefly on the teachings of the Greek philosopher Epicurus and the enlightenment one achieves while cycling and the synergetic science of nutrition and the body as a whole. The essential doctrine of Velocureanism is that pleasure is the supreme good and main goal of life. True happiness, as taught by Velocureans, is the serenity resulting from the conquest of the tenacious physical and psychological battle one endures while in the saddle. The gastronomical delights and fellowship are not only the rewards for such a victory but also essential in replenishing and restructuring the body for the next physical challenge. The ultimate aim of all Velocurean theory about life is to push people beyond their limits balancing pleasure with pain and stripping them of their fear of failure, for the reward is great.
EAT. DRINK. RIDE… LIVE VELOCUREAN!