The Fellowship of the Chain Rings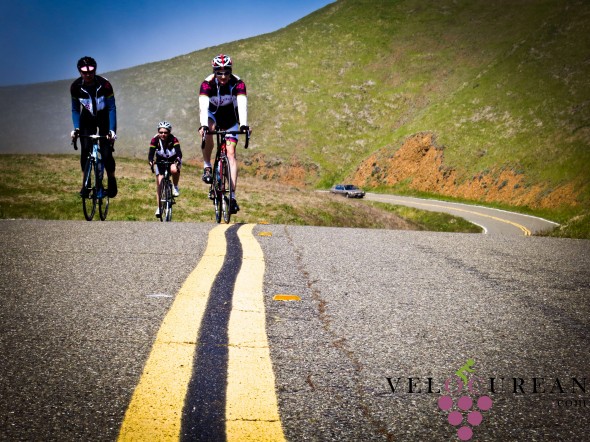 The Velocurean Lifestyle can be experienced and defined in so many ways whether it is by words or by action. On our last group ride it was defined by action. We experienced all the amazing ups and downs that living Velocurean could offer through amazing views, perfect weather, hard climbs, fast descents, encouraging words, laughter and conversation… and unfortunately the reality of suffering through actual blood, sweat and tears. Out on the road we are all family when we are on two wheels. Perfect strangers can be come our closes allies and at any moment our only help. Luckily for us we always stick together and sacrifice ourselves for each other and we were there when it counted most. I remember the sound as clearly as when it had just happened in that tight corner behind me…
Kevin Eisele
Sherry Heck
Joshua Seaman
Christopher Mast
Carolina Mast
Efrain Barragan
The Ride – "Alpine Dam and The Seven Sisters"
Christopher and Carolina drove from Oakland to meet Kevin and Sherry at their home in San Rafael for a 9a.m. roll out while Efrain left his home in Napa in the wee hours of the morning to meet and ride with me (Joshua) from San Francisco for a 7:30a.m. roll out. Even just that is a fine example of friendship and commitment to the Velocurean Lifestyle! We come from all around the Bay to "Eat. Drink. Ride." with one another and we love every mile of it. Efrain and I hit a bit of a SNAFU when we got close to the Golden Gate Bridge and learned it was closed to cyclists due to a running race and forced us to take a shuttle to the other side. Even though we were only about a half hour behind we called and told the rest of the group to roll on and we'd catch up. Regardless, we still picked up the pace in an attempt to minimize the chase. We caught the rest of the group at the Fairfax Coffee Roasters but Efrain and I urged them to get going as we went in for a pair of double espresso shots.
After an injection of caffeine, the chase was on! Efrain definitely had the best of me and led the climb the whole way and pulled ahead a few times ultimately cresting the 5-mile climb solo and in proper form. (Great effort Efrain) The rest of the crew was taking a breather at the top and it was here that we officially rode on as a band of brothers/sister down into the valley below through fast turns carved into the amazing landscape and dense forest. We took a photo op at Alpine Dam and proceeded on through the 3-miles of purely aesthetic switchback heavy climb through redwoods to the top Bolinas-Fairfax road and Ridgecrest. The 7 sisters provided us with the usual leg zapping effect while we pushed each other and ourselves though the undulations and admired the amazing views of the Pacific Ocean as we emerged from patches of fog high above the coastline. Simply stated – Amazing…
After a quick stop at the Ranger Station we embarked upon the long descent back down in to Mill Valley. Kevin blasted ahead and soared down the mountain like he was chasing the yellow jersey. I followed closely behind but then sat up and decided to try and join the group behind instead. I carved through a nasty little tight corner and as I shot out of the curve below I heard the all too familiar sound of metal and carbon scrapping along pavement… I instinctively stopped with out hesitation and had a strange feeling in my chest that it was one of us… But not knowing how far behind they were I just waited and hoped. Efrain and Christopher pulled in beside me and I asked if the saw who crashed… They had no idea. I asked if they passed Sherry and Carolina. They passed Sherry but didn't see Carolina. I felt sick, like throwing up, as I got back on my bike and blasted up the hill I blurted out that I thought it was Carolina who crashed. They followed. Sherry's bike was thrown on the side of the road with its wheels still spinning. I looked up at the site from below through the trees and prayed that my thoughts of Carolina being thrown over the guardrail into the forest below were false! Thankfully as I rounded the corner I saw that she was standing with Sherry and ok, though pretty beat up. She was bleeding from scrapes on both legs and arms, her fingertips were bleeding and her whole body was shaking… We wondered if her hand was broken and considered calling an ambulance but just elected to have Kevin forge ahead and get the car. Carolina, in true bad-ass Carolina fashion, convinced us she was fine and got back on the bike and rode to the bottom in to Mill Valley.
We rolled into Super Duper Burger in Mill Valley. They gave her a bottle of rubbing alcohol and she cleaned herself up as best she could and luckily managed to get her wedding ring off her swollen finger. Normally Velocurean feeding frenzies are all fun and games but this one was a bit different. The food was tasty and well deserved by all but the circumstances were unique but it allow our friendship to shine though in the light of concern and caring support for our friend and follow Velocurean who was supposed to be on a plane to Chicago for work in 3 hours. (She actually did go on the flight after an ER visit and came back the next day. Pretty hard-core; she's feeling the pain now though!) Efrain and I had to bail as we still had 20 miles ahead of us… It was a painful excursion but we eventually made it in one piece and immediately started talking about planning the next Velocurean ride.
Written by – Joshua Seaman
Photos by – Kevin Eisele
(Joshua took a few photos too so Kevin could be in some)
Ride Hard and Prosper, Live Velocurean!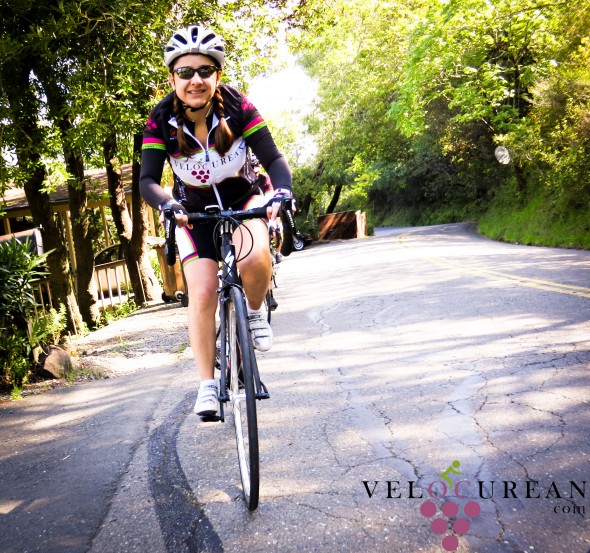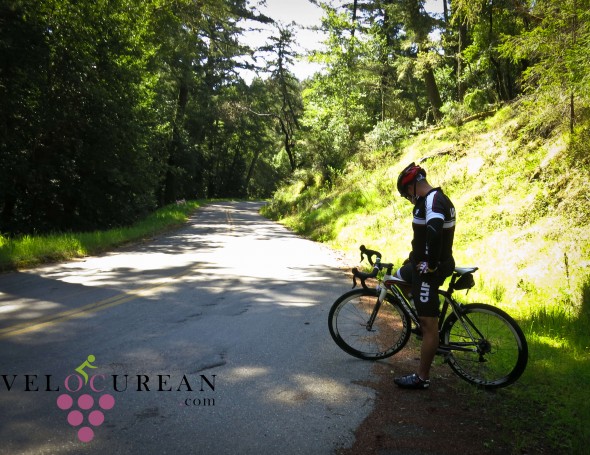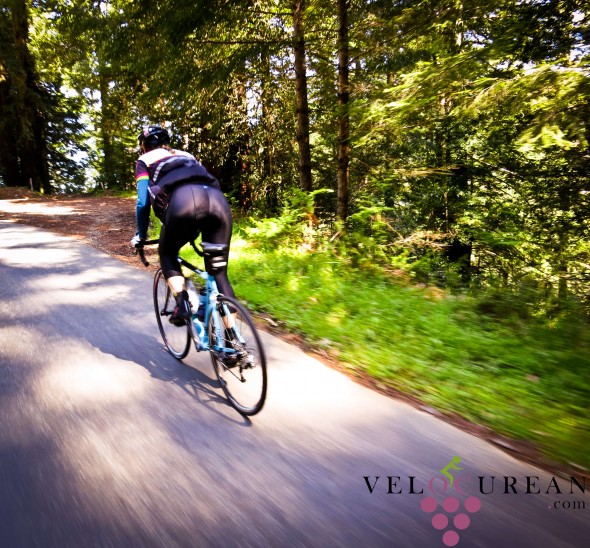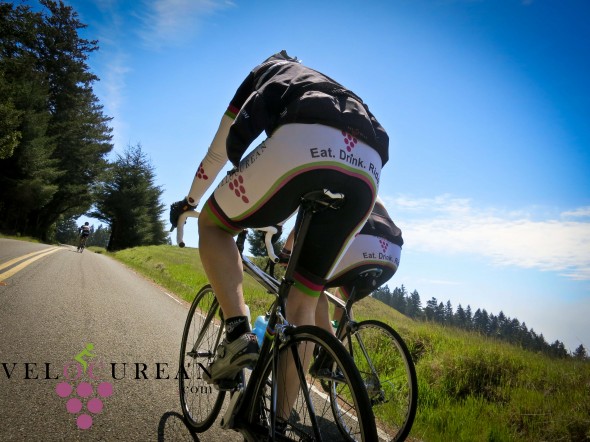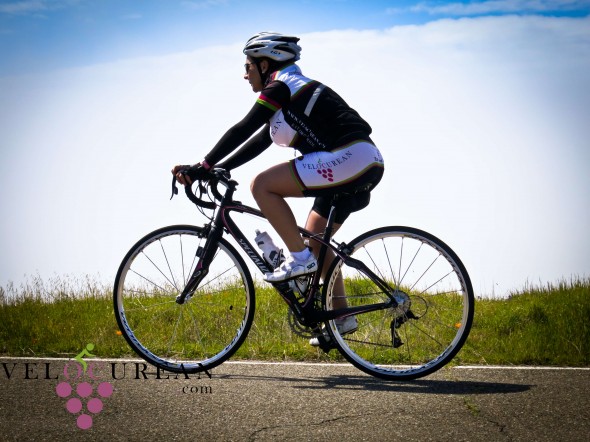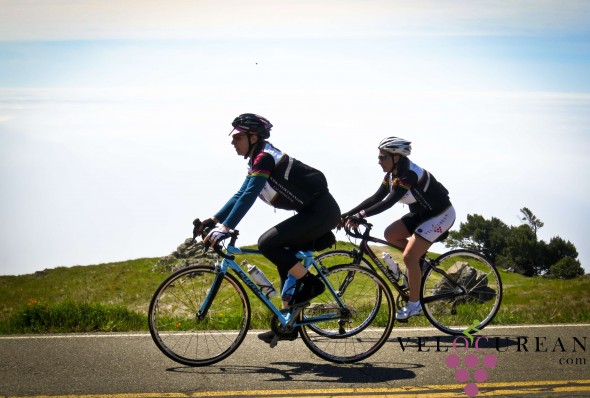 Eat. Drink. Ride.