Dreams Can Come True
16 March 2012
One Comment
We at Velocurean pride ourselves in the fact that we do things differently. We think progressively, we dream, we are always thinking ahead of the "game," we enjoy and embrace life as well as all of its challenges. When it came time to start off the day for my partner's (Kevin Eisele) bachelor party; I held true to that concept by secretly having a private plane waiting in a hangar at the Petaluma airport. So Kevin, Christopher Mast (Bikenovice.com), and I (Joshua Seaman) headed out early on a Saturday morning for what I told Kevin would be a sweet ride from Petaluma to Occidental and back to break in his brand new Specialized SL-4 Pro.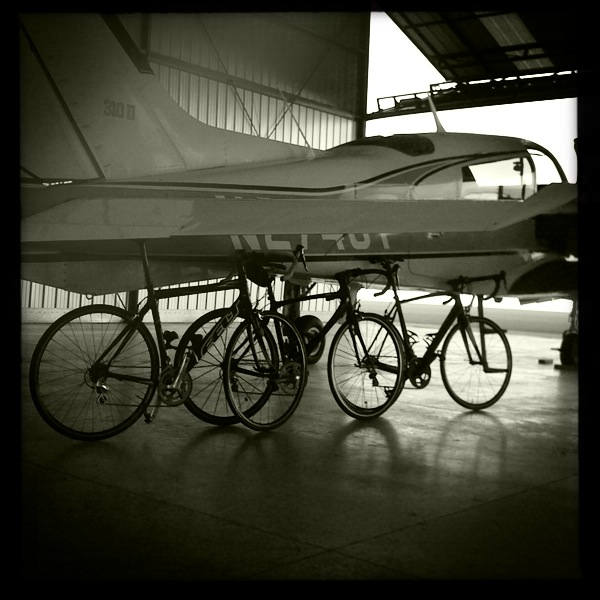 We parked at a hangar in the airport. I told Kevin a friend of ours said it was fine to park here and just then a man came out of the hangar and approached us. I intercepted him, went inside with him and Christopher (who obviously was in on the whole thing) distracted Kevin by angrily exclaiming, "Great! He's gonna tell us we have to park somewhere else."
After I finished talking to the pilot, I went back outside and invited Kevin and Christopher in. "Check this out! It's pretty friggin sweet!" They followed me in. A plane stood before us in the middle of the hangar and I turn to Kevin and say, "Hey, wouldn't it be dope to throw the bikes in the back of this bad boy and head up to Oregon and ride instead?!" Kevin, somewhat dejected thinking that this was an unattainable dream, replied flatly and less than enthused, "Yeah, that would be awesome." To which I responded, "Well, then let's grab the bikes. This is your plane, Boss!"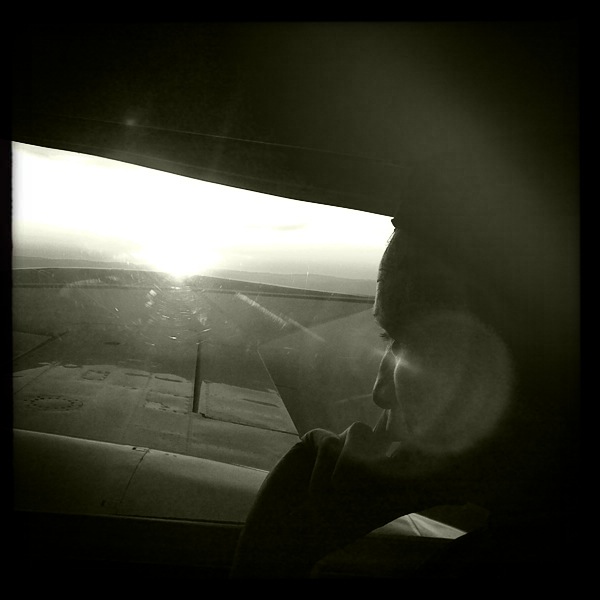 He was shocked, like he was in some recurring dream that he was not sure if he should decide to wake up from or just keep dreaming to see how this one ended differently. Lucky for us he kept dreaming and we packed up and took off for Klamuth Falls, OR. The difference was that today it was reality. A reality that was so much better than his dreams, though surreal it was an absolutely amazing and unforgettable experience that we plan to not be the last of it's kind. This is what we do at Velocurean; we make dreams come true.
Eat. Drink. Ride. Live Velocurean!