A Conversation With Ryan Dawkins – The Velocurean Lifestyle
On September 13, 2008 San Francisco hosted its first and only Twilight Criterium. The eight-block course in Cow Hollow was packed with some of the best talent on the west coast, and it was the women's field that was truly impressive. Starting with two time Olympian and 2004 time trial champion Christine Thorbur of team Webcor, Canadian Olympian Gina Grain also of team Webcor and long time veteran Laura Van Gilder, but the reason I was there was Liz Hatch of team Vanderkitten. As the women lined up for the start I began to notice that this was not the average Northern California race, it was more like a European style race. It was not in some corporate parking lot on the outskirts of civilization; instead it was in one of the most posh neighborhoods in California. An area known for chic shopping and sidewalk cafés had been transformed into a bike race and there was Liz Hatch with "Love You" written across her white handle bar tape. This race had sex appeal. As the women rolled out, you could feel the energy in the air, people got up from their tables and cheered them on and from almost any vantage point you could see the iconic landmarks of the city; the Golden Gate Bridge, Palace of Fine Arts and Alcatraz. This was more than a bike race, it was more then just the die-hard fans showing up to support their team, this was communal, and it was a neighborhood celebrating our passion with us. As the laps counted down, the women kept up the attacks and the crowds kept cheering them on and in the end Shelly Olds pulled out the victory for team Proman. The Twilight Criterium series is presented by San Francisco-based sports marketing and event management company Project Sport LLC, which is the brainchild of Ryan Dawkins. This is the story of Ryan Dawkins and how Project Sport came to be.
Nicola Cranmer, the GM for Peanut Butter & Co.TWENTY12 (formerly team Proman) had this to say, "Ryan Dawkins knows how to put on a show, not only for the athletes but for the spectators too. Twilight criterium racing looks and feels fun and is successful with a little pageantry thrown in, VIP tent, DJ at the finish line, professional podium etc. Peanut Butter & Co.TWENTY12 has a great relationship with Ryan; he puts on great races and we win them, this formula works for me! Ryan has his finger on the pulse and this translates to his events, super fun atmosphere and always a very well executed race day. He also pays particular attention to women's racing which keeps us coming back."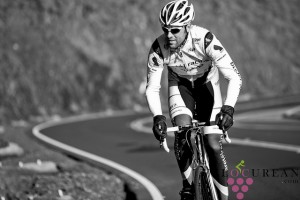 Ryan began his athletic career as a swimmer at the age of five in Fremont, California, a Bay Area suburb. He swam competitively during the summer and in the off-season with USS Swimming.  He attended Mission San Jose High School whose swim team was a Northern California powerhouse. "We won everything," remembers Ryan and it was here that Ryan would reach his career best time, but it would require a life changing decision. Ryan was getting frustrated with swimming the 50 yard freestyle in 21.5 seconds and was looking to shave just a tenth of a second off his time, so he went to his coach for help. Ryan explained, "I said, coach I need to figure out what I can do; I'm training hard, sleeping 8-9 hours a night, what can I do?" his coach asked him what was he eating for lunch and at this point Ryan's diet consisted of a quarter pounder with cheese, fries a shake and maybe sometimes the apple pie. Coach Jan suggested he swap out two of those lunches with salads or some other vegetables and see how that goes. The young and impressionable Ryan remembers saying, " If you think cutting out a burger will help me get faster, then I'm cutting out red meat completely." A couple of months later at NCS, Ryan led off the relay with a 20.9 in the 50 free and broke the school record, and to this day Ryan has not eaten red meat. Ryan went on to swim and play waterpolo for Ohlone College before getting picked up by San Francisco State. The life of a collegiate swimmer is one of dedication and requires a great deal of sacrifice. Ryan told me, "Your day starts with swimming at 6am for two hours, then classes, followed by practice from 3pm till 5pm, then core and abs from 5pm till 6:30pm and then of course there is studying." This was Ryan's life for the three years he spent at SF State, but all of that sacrifice was noticed and he was selected for the Arête award; excellence in sport and academics. By the end of college Ryan was burnt out, "swimming ended and all of us are saying, nationals are over and we don't have to go back to practice at 6am on Monday morning. So I just stopped, I needed something else, so I got into mountain biking, cycling and running!"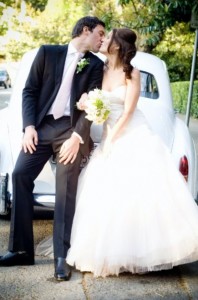 Ryan's next athletic venture was marathon running; in fact he ran six marathons in four years before a knee injury sidelined him. This, however, would not stop him because he has a need for competitive sports, so in 2002 he started a bike racing team. Ryan said, "lets buy some kits and start this thing." The team was to be called Arête! Arête in its basic sense means excellence. In its earliest appearance in the Greek language, this notion of excellence was ultimately bound up with the notion of the fulfillment of purpose or function: the act of living up to one's full potential. Arête in ancient Greek culture was courage and strength in the face of adversity and it was to what all people aspired. This meaning of the word would define the team. They began as a team of eight friends starting at the category 5 level and worked their way through the ranks of Northern California racing. "We were all cat5's, then we went to cat4, then 3, then 2's and then some went to cat1… and we had nine solid seasons," remembers Ryan. To help the team to build camaraderie and trust, Arête would go out for dinner every two months to places like Buca di Beppo. Arête's team captain, Mack Chew, always brought his friend Maggie. After a year of hanging out with the team, Mack told Ryan that he thought they would be a perfect match. After one date Ryan was hooked, and they ultimately married in April of 2008.
Race Across America (RAAM); is an ultra marathon bicycle race starting in the west and ending in the east, averaging 3,000 miles during which the clock doesn't stop – not for sleeping, eating, etc. This was the challenge team Arête was looking for in its second season. Team members Ryan Dawkins, Myles Murphy, Justin Rykebusch and Billy Masterson set out to battle the RAAM! In preparation for the race the team would have to train in unconventional ways. "We start doing these crazy training programs, we would go out at noon and ride 60 miles, then we would eat take a nap wake up at 1am and ride another 60 miles." As the training progressed they secured sponsorship from Kiehls, Trader Joes, Clif Bar and Costco. They rented an R.V. from Cruise America, got a van for their follow vehicle and recruited a crew of four people. When they show up on race day they realize that they are truly unprepared as the other teams have two RV's and two follow vans, BBQ's and crews of 10 people. "We're having fruit, clif bars, chips and cookies. We are going to be clogged up, right, our bodies are going to be jacked and this is all in hind sight, because we didn't realize real food would be that important." Their lack of support would become evident, as sleep deprivation would set in on day four. One night while in the Appellations, Justin and Ryan were standing out side the RV during a rider exchange when they started to hallucinate that Ewoks were riding jet skies in the mural painted on the side of the RV, they both started to laugh hysterically! Despite all of the team's shortcomings they managed to roll into Atlantic City, NJ in 6 days, 15 hours and 3 minutes with an average speed of 18.37 mph. This was good enough for second place. Though they did not win RAAM, they did prove to themselves that the name Arête belonged to them as they overcame adversity with courage and strength.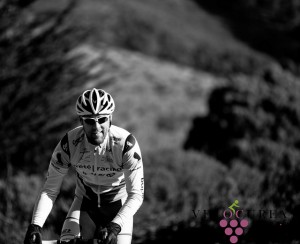 Project Sport is the parent company of the US Race Series and the Twilight Criterium's, but none of this would exist if it weren't for one man, Sol Kanthack. It all started back in the late nineties during the dot com boom, a young and ambitious Ryan was working for Thomas Weisel at Montgomery Securities on the 19th floor of the Trans America building. He was working as a health management coordinator when the Dot Com bug bit, "I spent five months brainstorming and talking to people about doing my own start-up… we got $500,000.00 in funding from a venture capitalist friend at Thom Wiesel Partners." So in November of 1999 he and two friends opened shop at the Mint Mall at 5th and Mission. The idea was sort of a cross between Citysearch and Open Table, but for online appointment scheduling for independent health care providers. Though the idea seemed solid to Ryan, after 13 months they were almost out of money. The money was being held in an account at Solomon Smith Barney and Ryan was going back and forth with John, the account manager, " I don't know what we are going to do, we have this great idea, I just wish I had 2 million dollars so I could keep the whole thing going and he's like, well, we have a job opening if you want it!" Ryan took the job at Smith Barney as a private client broker and enrolled in the MBA program at SF State. "I started the MBA program and I wasn't happy at the bank, I was trying to figure out what I wanted to do; stay in finance, go into research or go somewhere else." At this point Ryan applied for and won the Kaufman Scholarship fund, he left Solomon Smith Barney and started coaching JV girl's water polo at Saint Ignatius High School.
The Kaufman Scholarship Fund awards 10 MBA students with a $2,000.00 stipend and places them with companies that make $2.5 million or less in annual revenues and have been around for less then two and a half years. Because of Ryan's background in sports he is placed with brightroom, a sports photography company in Emeryville. Ryan came to brightroom with ideas, one of which was to put a marketing flyer in their mailers, which contain the pictures from the events. "They were sending out 100,000 of these things each month and people are guaranteed to open them because they want to see their pictures. It's a no brainer!" This idea proved to be so popular that it got the attention of brightroom's CEO, Sol Kanthack. After Ryan's internship ended, Sol Kanthack asked Ryan to lunch and of course Ryan had big ideas. "I have this idea for a US Race Series, we produce a US marathon, a US half marathon, a US 10k, 5k, a US swim and a US tri. We do all this US themed stuff and each major city is going to bid on it, it will be like the Olympic games, but for everyone not just five people per country." Though Sol liked the idea, he felt it was on too grand of a scale and Ryan should focus on just one aspect.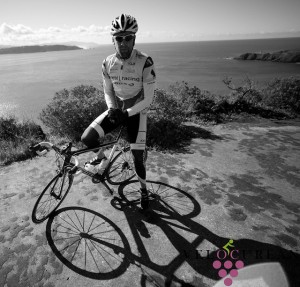 Ryan knew the running races were the most important because you can get the most people involved per event, so he started researching the marathon versus the half marathon and found an interesting trend, "The marathon was trending down 2-5% per year and the half was trending up 12% per year." He pitched the idea to Sol, who loved it and suggested he now pitch it in the brightroom Monday meeting. "I go in Monday morning, pitch it and they all agree to proceed on the spot.  So my semester internship now turned into a full time job." brightroom agreed to pay all the expenses, build the web site and gave him a $2,000.00 per month draw on the bank account for one year. Ryan was now the race director for the US Half Marathon in San Francisco, with only $50.00 in his bank account and no clue how to organize a race. This however did not faze Ryan; he began calling the parks department and the city of San Francisco to secure permits, hotels and he leveraged all of brightroom's contacts to promote his race. But, what is most important is that Ryan used brightroom's mailing list, the eager 24 year old was going to stop at nothing to make the US Race Series work. The first year was a success, they sold out all 2,500 entries and Ryan couldn't have been happier. The problem was it was so popular that all of brightroom's clients came to them and asked if they were now in the race production business, this meant that brightroom could be sued for breach of contract, because Ryan used their mailing list. Ryan was asked to distance himself from brightroom as a result, but Sol always liked Ryan, so as a parting gift he gave Ryan everything; logos, trademarks, website, emails and told him he was his own now.
Ryan was now the sole proprietor of the US Race Series. Without the backing of a multi-million dollar company any longer, Ryan knew he had to keep things simple but still deliver a quality product. Ryan would secure his next two venues in Atlanta and Denver, but with only three months to promote the Atlanta race he still sold out and knew at this point he was on to something big and people loved the half marathon. In 2007, Ryan wanted to start a bike race in San Francisco and call it the San Francisco Twilight Criterium; this change in company direction would require a whole new approach to his business. Racing bikes in a downtown square is risky business and Ryan wanted to form an LLC to protect himself, the first name to come to mind was Dawkins Sports, but Ryan didn't really like that idea. "I was trying to come up with a name that would encompass all sports and still be the parent company to the US Half Marathon's. Craft Sport came up, Sport Craft, Project Ventures, so I started doing research on all of these names…" and with every name there was already a sports related company using it, until Ryan got to the one name he really wanted, Project Sport! Ryan was elated, he quickly trademarked it and bought the URL, Project Sport was now his and on September 13, 2008 Project Sport hosted the San Francisco Twilight Criterium.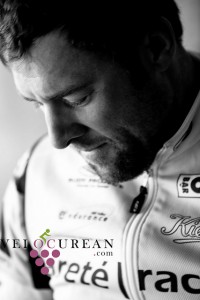 Dave Verrecchia, GM of Vanderkitten-Focus racing team had this to say about Ryan Dawkins and the Twilight Criterium races: "One insight that I've had from 5 years running the Vanderkitten Racing program is how events are run, and promoted, across the USA. When Ryan puts on an event, it exceeds all of his promises- the courses are great, there are certainly some of the best crowds I've seen, and it's run in a very professional manner. So many times its over-promise, under-deliver. Ryan fulfills his promises and his events are the ones we look forward to doing the most. A great benefit to us this season is we have more riders based in NorCal and hope for a strong presence at them.The thing I appreciate the most is how he is framing bike racing not just as a spectator sport, but also as an event. The total package- from promotion and event branding, the execution, VIP areas course side, energetic music and an expo area are some of the things Ryan leverages to make his events some of the most exciting in the USA. As a business owner looking to maximize the return on my marketing investment, these are the things I look for in selecting the events Vanderkitten-Focus will attend."
Today, Project Sport's Twilight Criterium is entering its third season in San Rafael and is now adding Pittsburg, California for 2011. One day soon he dreams of having a triple crown of Twilight Criteriums: adding San Francisco back to the list. Until that happens, Ryan's proudest moment will occur with the birth of his first child in April. In a few years, look for Lucy Elizabeth Dawkins on the staring line riding a Skuut while Ryan and Maggie proudly look on.
Written by - Kevin M. Eisele
Photos by - Kevin M. Eisele