Velocurean – The Road Ahead Of Us In 2011
2 January 2011
2 Comments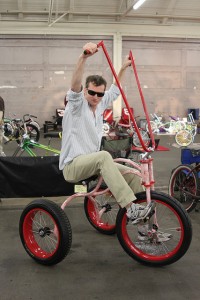 2011 is our opportunity to grow stronger, multiply in numbers and make a difference. This past year has definitely been one of growth and change; we have met so many awesome people and have built a very solid and healthy foundation for this year. So today, we just wanted to let you know about the various things we will be providing you with including the continuation of the current contributors, various new features and several of our hopes and goals for 2011 – the year of Velocurean.
We will not only continue to bring you bicycle product reviews from both Studio Velo and Bespoke Cycles but also plan to expand that category with the participation of other trusted bicycle shops and individuals. There is also a plan to expand into other realms of the bike such as mechanical/maintenance tips and instructions as well as numerous other assorted cycling based subjects and concepts.
The recipe segment of Velocurean is on track for steady growth but with a few desired and welcomed makeovers. We will be working closely with various chefs and Randy Bramblett ("In the Kitchen" article due for January) to create original, healthy and appropriate recipes for the endurance athlete. Whether it is for training, pre-ride, on the bike, recovery or maintenance, we will have the right recipe for you. We also hope to bring you cooking tips, tricks and techniques from chefs as well. Within this "epicurean" category we will also be starting a new section – "Chef Spotlights." These pieces will involve the chefs of our abundance of wonderful cafes and restaurants in the Bay Area that embrace and support the sport of cycling both on and off the bike. This is a section that we have many big dreams as the driving force behind the development and success of the concept, the first of which we plan to bring to you in February.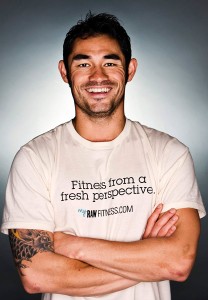 Randy Bramblett – Fitness Professional (Guru) / Pro Cyclist. Randy has been passionate and integrated in the world of fitness his whole life. Starting a career as a competitive athlete since the age of 10 competing in a variety of sports including running the 800m and mile on the track with a scholarship to UC Davis. Randy was already well rehearsed on the discipline, knowledge, and hard work needed to achieve peak athletic accomplishments. Majoring in Exercise physiology and Nutrition Science at UC Davis and embarking on a cycling career at the age of 18, Randy graduated already having worked and interning under prestigious sports doctors Dr. Massimo Testa and Dr. Eric Heiden at the UC Davis Medical Center in Sports performance and Physical Medicine Rehabilitation. Racing collegiate cycling and becoming both conference and national champion and eventually joining the pro ranks in 2005, Randy is a pro-level road cyclist training many hours a week and competing all over the world. His background started with companies like 24-hour fitness (trainer and management) Gold's Gym, UCSF, Crunch Fitness, Breakaway Performance (private training and cycling coaching) and even growing a small private studio in Davis (Elite Training Studio). With huge influences in training from Cross Fit and functional training Randy really helps ANYONE find their inner "athlete" within themselves. Randy now resides here in the inner sunset in San Francisco and works out of Synergy Fitness Studio in Laurel Villiage pursuing his personal athletic and career dreams of helping others reach there potential whether it be performance related or simply developing the key physical, mental, and disciplinary habits and knowledge needed to reach one's own inner potential. "MAKE YOUR PERCEPTION BECOME REALITY!" (RB – My Raw Fitness bio) So as you can imagine, the options are limitless and we are very pleased to be working with him and are excited to grow together and provide aspiring cyclists from all walks of life with what they need to become all that they can be. Healthy and fit, living Velocurean!
Wellingtons Wine Bar in Sausalito shall continue to bring you diverse, delicious and interesting wine and beer reviews. Remember, please stop by Wellingtons and mention that week's current review on Velocurean.com to receive 25% off the glass or bottle! We also plan to host various events at Wellingtons throughout 2011.
The road ahead of us is wide open and surrounded by absolutely beautiful and breathtaking landscape that we often fail to appreciate both literally as well as figuratively. In fact, we also plan to provide more ride maps and suggestions as well as organize multiple group rides throughout the Bay Area. We look forward to this year long adventure and are evermore contemplating and conjuring up new concepts and goals from our first morning cup of robust coffee (oh, we also plan to be posting coffee reviews and articles from various roasters throughout the Bay as well) to that last glass of wine and in to our dreams… We sleep, eat, drink, and ride Velocurean therefore its only going to get bigger and better. We are very excited to be bringing you along with us as we embark on yet another ride through a new chapter in life. We hope you enjoy and appreciate it so please keep checking in, follow us on Twitter and Facebook and tell some friends. Swing by Wellingtons Wine Bar, order up a cold, sparkling and refreshing glass (or bottle) of Allimant Laugner Cremant Rose and join us in "Cheers to 2011." Ride Hard and Prosper! Live Velocurean!
Written by – Joshua Seaman
Cover Art by – Sean Hartter